Throughout my entire career in a small community, the funeral homes and the cemeteries helped each other out.  We had somewhat of a mutual dependence on each other that helped us both.
For instance, when our funeral home served a family we would always suggest earth burial or entombment for the full body casketed funeral as well as for the cremation that would need a place for permanent memorialization.  We were happy to send the family over to the, mostly non-profit, cemeteries to select a lot, crypt, or niche, and pay the cemetery for the property selected as well as the fees that might be associated with the opening and closing costs.
The cemetery was very happy to receive the lead and the revenue for the services rendered in relation to this death.  Never did they try to sell the family a burial vault, casket, or urn to go with the cemetery space and services.  And, quite frankly, if the cemetery had a monument sales representative, we stayed out of their way in that business as well.  In many instances, the funeral home evened collected the cemetery checks from the consumer and just handed them to the cemetery so they did not have collection issues.
That all worked really well in the days of the ever-popular and dominant full body casketed burial.  As cremations grew, some cemeteries did not make the improvements with columbariums, scattering gardens, and other options that left those cemeteries unpopular with cremation clients.  Eventually, many cremation clients just started to forget about permanent memorialization and many small cemeteries, now doing a much lower number of burials, started having financial issues which in many cases led to poor upkeep and maintenance.
And, I don't think we funeral directors helped much either.  When families choose cremation, many of us just got to the point of not sending them to the cemetery because so many declined to go.  They hadn't decided what to do with the remains. . . .many of which went home and became a permanent fixture in a closet.
It has now got to the point that there are some of us out here who are traditional memorialization people, but see the practice fading far from its formerly universal acceptance.  We see the value to society and history of permanent memorialization that has somewhat gone by the wayside. . . and in many cases caused cemetery financial deterioration.  See herefor a story I saw on that last week.  It's stories like this that make the "sell of permanent memorialization" pretty difficult today.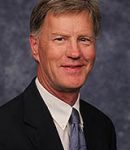 Don't get me wrong.  I know that there are cemeteries with lots of attributes that make memorialization in those cemeteries still highly desirable.  However, for every Rose Hills Cemetery (Los Angeles) or Lakewood Cemetery (Minneapolis) that fit that description there are a hundred cemeteries in states all over the country that cannot finance upkeep anymore and become more and more run-down.
When you contrast that perception with the articles about the new ways of death care such as this article announcing California's first consumer related alkaline hydrolysis unit, you can see the uphill battle that many cemeteries now face in the fight for new lot-owners.  And, quite frankly, the fight is not just for new lot-owners, but for the current lot-owners who are willing to just leave their lots for one of the new disposition methods — I just encountered one on the golf course last week — he and his wife are now choosing cremation with scattering in part because of the condition of the cemetery where his lots are owned.
Losing lot-owners and not selling new lots is just going to make many non-profit cemeteries financial outlook more precarious.
I don't have any answers but there is a lot at stake when consumers choose no permanent memorialization. . . . . there is no burial vault sold, there is no urn vault sold, there is no monument sold, there is no columbarium being filled up. . . and it goes on and on.  Just like the major casket companies knowing that they are probably going to lose 1-3% of annual unit volume in future (non-covid) years due to declining earth burial, so too will those in other aspects of permanent memorialization.
I continue to press for more permanent memorialization by client families.  I think it is really important for future civilization. . . .permanent memorialization goes back a long way. . .the pyramids are some of the first permanent memorialization concepts built.  I'm under no false assumptions though. . . . permanent memorialization is and will continue to be under siege.
However, if you are a cemetery owner or board member isn't it worth an effort to see how you can make your cemetery more attractive to permanent memorialization. There are people who can help.  I've told you about the Everlasting Urn and now I've discovered another company, Columbarium by Design — makers of the Eternal Urn.  Take a look . . . .maybe you will get some ideas.
Read Original Article at: Funeral Director Daily